Aprenda inglês mais rápido com nossos professores
Além de uma equipe incrível de professores de inglês, também temos tradutor de Inglês em Curitiba.

Abel Campos
Depois de morar por cerca de 5 anos nos Estados Unidos, voltei para o Brasil e descobri que nasci para ensinar. Sinto que tenho o dom do ensino. É incrível como conecto com as pessoas em sala de aula. A satisfação de transmitir aquilo que você aprendeu e ver as pessoas reproduzindo tudo isso ao longo do tempo realmente não tem preço. Desde o meu retorno, tenho ensinado principalmente o público adulto. Hoje sou professor de inglês desde 2004.
Posso afirmar que minhas aulas são dinâmicas, extrovertidas, cheias de cultura da vida americana e conhecimento do uso da língua. Aos 39 anos de idade, amo assistir filmes, passar tempo de qualidade com a família e amigos, fazer novas amizades e conhecer coisas novas. Estou sempre aprendendo algo novo e como sou professor de verdade e não só pelo título, estou sempre ensinando já que não existe melhor forma de aprender.
Adrien
As someone who was raised by a French father and an English mother, I have always been fascinated with languages. I have always had a strong desire to understand how they work and to learn new ones. Moreover, I am someone who loves helping people, especially to see them grow into their potential.
Thus, by becoming an English teacher I can fulfill both goals. Over the past 5 years, my English teaching career has taken me to China, the US and now Brazil. I can't wait to continue down this path and look forward to working with students here and helping them grow and achieve their goals.

Beatriz
My interest in English started when I was 10 years old, with the curiosity of understanding foreign books, songs and customs. What fascinated me the most was the ability to connect with the world through its different languages, allowing the discovery of brand new cultures.
Then I entered a course and 2 years later I started teaching. Before that, I had no idea of what I wanted my career to be, so English was a huge opportunity when I realized I could actually help people with something I felt very comfortable doing, besides guiding them into a whole new world of discoveries and possibilities.

Belkis Goulart
Meu interesse na língua inglesa veio desde pequena com a convivência com a música na família. Depois de ter morado por quase três anos nos Estados Unidos voltei e pensei que nunca seria professora, comecei a experienciar e peguei amor pela educação. Já passei por várias escolas como professora e coordenadora e com certeza me sinto realizada em ver os alunos aprendendo e se desenvolvendo em sala de aula. Mas o que me deixa lisonjeada é poder também ter a oportunidade de aprender sobre as pessoas e suas experiências, nos como professores direcionamos a aula mas todos tem a oportunidade de aprender.

Bruno Costa Bastos
Por ter um pai professor, eu sempre achei que essa seria a última profissão que eu exerceria, ledo engano. Foi na verdade a primeira. Comecei ensinando inglês para adultos em 2012 e não parei mais. Não esperava que fosse curtir tanto ensinar. E observar a felicidade do aluno ao atingir suas metas é muito recompensador.
Fui autoditada. Aprendi inglês só com aquele basicão de colégio mesmo e fui aperfeiçoando com o tempo. Em 2017 mudei-me para a Nova Zelândia e lá obtive o CELTA, que é um certificado para ensinar estrangeiros. Com essa bagagem a mais no meu currículo estou sempre buscando me aperfeiçoar no meu ofício. Além de professor, também sou massagista. Sou dinâmico e comunicativo e adoro atividades ao ar livre.

Cas De Groot
In order to fully participate in the world nowadays one needs to have knowledge of English. I think it's important that those who possess knowledge share it with the world. That's why I started teaching English back in my home country, the Netherlands. There I've taught people from all over the world: China, Mexico, Portugal, Germany, and the list continues.
This gives me a good grasp of the difficulties people face when learning a new language. I have an interest in both teaching and learning languages, only recently have I become advanced in Portuguese, and have studied a few other languages as well. I very much enjoy seeing my students progress and expand their skills in reading, writing, speaking and listening. I aim to give the classes a personal touch so learning the language is fun and productive.
Camila Diniz
English has always been a great part of my life, from being able to watch TV shows without having to search for subtitles to now being an English teacher. I believe in the power communication has nowadays and the main role the English language plays in it, my goal through teaching is to give that power to as many people as I can.

Caleb Henrique Batista
12 was the age that I first had contact with English. I'd just started having English classes at (public) school and my dad got me a dictionary, one he could afford. I read it for pleasure, from head to tail. Even though I had no access to internet, no easy access to books, only had open television, and no one I knew spoke English, faster than I could count, I became fluent. As early as 16 years old I was already able to engage in conversation and took every opportunity to do so. By the time I was 21, I was taking a course to be a waiter, and we'd have English classes. Since I was fluent I offered to be of service. I had no further intentions, just meant to be of help. For my surprise after days of aid, I was invited to take over the English of that waiter's course, then invited to teach at a regular English class and further in company, teens, kids and everything I could take. My former superior taught me how to teach, and through class preparation, I learnt more and more. There goes 7 years.
Teaching for me is a philosophical way of life, in which I am magically able to give without losing; to share, to help people to develop themselves to fulfill their purpose in life. I learn so much every day, and I'm most grateful for all I've been through and for how much I've learnt. I'm aware of my responsibility, and how much I owe for having so much. I just feel like being more and more of service to all people.

Daniel Germano
I'm a language teacher with approximately 6 years of experience, specially in teaching Brazilian Portuguese as a foreign language. Being a teacher was a choice I made in order to have a meaningful and challenging profession. And my plan is working pretty well because I see value in what I do and because each lesson brings me new challenges and rewards.
It fills my heart with joy when I see my students believing in themselves and being further than they thought they would be, thanks to a better language proficiency. Looking back, I can definitely say I taught many things to many people and had an impact in their lives, but at the same time I feel I learned much more than I taught: about myself, my own culture, the others and the world. I know it sounds like a cliché, but it's so real!
Besides teaching, I enjoy spending my time learning new languages, listening to music (from Bach to BTS) and drawing 🙂

Débora Furlan
I'm a Brazilian and Australian citizen and I have been speaking and studying English since I was nine years old. The experience of having lived in Australia is surely the main reason why I have so much love for learning about new cultures, people, how we relate and learn better.
As well as an English teacher I dedicate myself to urban planning, which has aided me in keeping constant contact with the English language. Using the English language professionally has come to show me how important it is to master a second language, which is something I put through to students.
I have advanced knowledge of English, proven by various Cambridge University certifications (FCE, CAE, CPE) renowned worldwide. I´ve got a passion for sharing knowledge and a huge curiosity for learning, which means I'm constantly looking for ways to improve classes and to make your learning more interesting, natural and fun.

Edilayne Ribeiro
A linguagem sempre esteve presente na minha vida como objeto de estudo, observação e admiração. Acho interessante todas as formas de comunicação, o processo de ensino-aprendizagem e de que maneira a linguagem se insere nestes momentos, portanto, o inglês sempre foi mais do que um idioma em si – foi uma forma de manifestação e expressão de sentimentos!
Estudo o inglês desde muito criança, tive minha formação em uma escola de idiomas, e ao ser convidada para dar aula em uma delas descobri minha paixão por ensinar: percebi como é boa a interação professor(a)-aluno(a), como são curiosas as dúvidas que se criam e as mil maneiras de saná-las, como é desafiador se deparar com conteúdos muito difíceis mas como é recompensador quando um aluno os compreende e, principalmente, os absorve! Porque o inglês e as minhas aulas, para mim, são isso: ajudar o estudante a estar em um contexto preenchido pelo idioma sempre de forma satisfatória!
Gunnar
Sou uma pessoa comunicativa, sem vícios, amante da natureza e dos animais. Gosto de
trabalhar, de contribuir para algo maior. Intérprete, tradutor e professor de inglês alfabetizado na língua, com vivência no exterior (Nova Zelândia, Suécia, Japão, Sudoeste da Ásia). Amo ensinar inglês e ajudar as pessoas a se comunicarem utilizando a língua do mundo!

Gustavo
Throughout one's teaching-learning process, personal backgrounds and didactics mix up, and a new and unique approach, attitude towards English teaching surfaces. Sided by a pinch of cultural awareness, continuous development, a lot of care for the craft, good technique, unbreakable commitment to results and a solid institution behind backing you up…. Guess that's a good recipe for a teacher you can rely on, ain't it?…
Karla
Sou professora desde sempre e o Inglês sempre fez parte da minha vida. Quando eu estava no Jardim de Infância, um garotinho chamado Peter foi matriculado na escola e eu vi que as pessoas falavam com ele de uma forma diferente, então eu, muito comunicativa desde pequena, tentei fazer contato. O garoto falava em Inglês e eu era uma das poucas crianças que conseguia se comunicar e brincar com ele. Com 5 anos, eu já falava e entendia bem o idioma que nortearia todas as minhas escolhas.
E foi assim que, com 17 anos, eu comecei a dar aulas de Inglês mas não foi só isso; minha primeira turma foi um grupo de adultos onde o mais novo tinha 28 anos. E a partir desse momento eu percebi que não era só um caso de amor pelo ensino da Língua Inglesa e sim, um caso de amor por ensinar pessoas adultas que de alguma forma não tiveram contato com o
Inglês na adolescência ou que esse contato não foi tão agradável como deveria ser.
Passei a trabalhar, então, com pessoas que não tinham gosto nenhum por aprender mas, que de alguma forma, precisavam do Inglês para seus estudos ou vida profissional e a partir desse momento vi que poderia passar o meu amor por ensinar e também pelo Inglês a essas pessoas…
Trabalhei em várias multinacionais e com as mais diferentes colocações desde analistas até diretores executivos e CEOs.
E hoje, posso dizer que esse trabalho me deu, não apenas alunos que conseguiram ultrapassar a barreira do "não gosto", mas também vários amigos para a vida!

Leandro
Em 2014 peguei a estrada e visitei 24 estados americanos.  Passei por pontos históricos e mais de 15 locações de filmes, perfazendo mais de 15 mil quilômetros por terra nos quatro cantos dos EUA, acampando em parques e florestas, percorrendo trilhas históricas e terras indígenas, me hospedando em albergues e dormindo em igrejas e abrigos para moradores de rua.
Ao chegar ao estado da Louisiana, apaixonei-me perdidamente por Nova Orleans, onde encontrei trabalho como assistente em um bar de jazz e blues no quarteirão francês.
Ao retornar ao Brasil, mudei-me para a fantástica cidade de Curitiba, onde agora tenho o prazer de fazer parte do time do The camp!
Luiza Pritsch
Desde pequena tive interesse pela profissão de professor. Brincava com meus primos de "escolinha" e ensinava matemática para eles. Por influência de uma amiga brasileira que foi morar pequena nos EUA fui conhecendo sobre a cultura americana e fiquei encantada pela língua. Quando adolescente fiz 6 anos de curso de inglês e nunca mais parei de estudar. Aprender línguas virou uma paixão, já passei pelo japonês, alemão e agora espanhol. Há quase 5 anos dou aula de inglês e sou apaixonada pelo que faço. Ajudar as pessoas a atingir algo maior é maravilhoso. Meu propósito é facilitar o aprendizado dos alunos e tornar o aprendizado do inglês agradável, eficiente e prazeroso.
Maria Eliza
English came into my life since I was a child, first taking classes and then traveling and living abroad. I lived in New Zealand and in the United States, learning the language and their culture. I'm passionate about music, movies and literature which makes English part of my daily life.
I've been teaching English for the past five years, gained a lot of experience through my classes, courses and travels. Being a teacher has fulfilled me in many ways and that's why I'm really happy to be part of this team 🙂

Maria Eugênia
My name is Eugenia, I'm a major in Geography and am currently living in Curitiba. I consider myself to be a person of many interests, which helps me connect with people.
As far as international experience goes, I spent three months in Danbury, Connecticut, where I worked two part time jobs: I was an MCA (Merchandise and Customer Assistant) both in Sears and RadioShack. I also had a side gig teaching Portuguese to Americans.
I believe in pushing students to go beyond while respecting their pace. Everyone learns by sharing, and everyone has something to share. My goal is to teach classes that are dynamic and meaningful.
It is immensely rewarding to see students make progress and get closer to their goals – and achieving that by doing something that feels like second nature to me just adds to the feeling of joy and fulfillment.
Marie Tomassini
Amo trabalhar realizando sonhos e amo facilitar a evolução das pessoas! Sou a brasileira de Joinville e fui alfabetizada na língua inglesa. Morei fora em vários países. Trabalhei em muitas escolas internacionais aqui em Curitiba. Fiz treinamento para professores e procuro constante desenvolvimento pessoal participando de workshops e estudos internacionais, mantendo certificados atualizados de TOEFL. Guardei o melhor de cada instituição. E, ao longo de 20 anos ensinando em escolas com metodologia internacional e trabalhando com turismo (em navios internacionais incl.) desenvolvi um método único, onde o aluno(a) é o centro das atenções na sala de aula e aproveita o máximo de seu tempo precioso. Estou em constante aprendizado e evolução. Tenho orgulho de fazer parte da melhor equipe de professores de Curitiba, onde o objetivo é ver o aluno vencer; a The Camp. Muito grata sempre! Marie.
Marcélus
English is a big passion and a worldwide interaction phenomenon for all of us! Being able to teach and experience the language is an exciting story.
I began this special relationship with English as a kid – and have never lost the feeling to it.
There is not a greater time to communicate than now – which means we are all to embrace a road of success once we start the journey of a language!
Therefore, keep your mind as open as you can and let´s bring life and vision to such enlarging times! "Be ready to grow" is what I always say – in the very path of a partnership that will be an achievement for all!
Melih
I am a native English teacher living in Curitiba, Brasil. Born and raised in London-England, I was brought up in both a multilingual and multicultural environment, being half English and half Turkish.
Therefore, I have always considered myself to be open-minded to many new experiences, with a dire passion to learn and share.
Combined with my avid interest in learning languages, I can gladly say that I'm a person who enjoys the pleasure of teaching, meeting people who are keen to learn and help them achieve something that I can contribute to profoundly with my own first hand experiences!

Michel Pais
Phil Collins once said: "In teaching you will learn, and in learning you will teach", and you know what? Never have truer words been spoken. Teaching is a constant learning experience. It makes us realize how much more we can get and be.
Being sure of this, my goal is to make students feel the same, to make them feel that they are able to learn and also that they are always the ones responsible for us, teachers, to want to be better. To teach is to exchange knowledge, it is to guide someone to walk his or her own path.
Teaching someone means this person counts on us to get closer to his or her goals. It is a greater responsibility than to simply teach the subject of the day. And to that, I say; "Bring it on!
Murilo Quadros
Studying languages has always been one of my biggest passions. Learning about a new culture, different habits and different point of views are aspects which fascinate me when studying a language. That's why I decided to become a teacher: being able to share me experience and love for languages. Since 2014 I've been exchanging knowledge with many different kinds of student, and it's something I really appreciate doing. Besides teaching, I also love watching movies and listening to music from all around the world. I believe we can always learn something by sharing our experience with others.

Rafaela
At a very early age I would mumble "words" and tell my parents it was English. Well…even though it wasn't even a language, I must have annoyed them to such an extent that when I turned nine years old they finally enrolled me at an English school.
And that was when my passion for learning new languages and about cultures grew. Several years later, after living for some time in England, I felt ready to experience the English language from another perspective, which meant to help other people achieve their goals. Add to this the fact that I love meeting new people and learning their stories, I'm pretty sure I find myself exactly where I'm supposed to be: teaching.
Everyone has something to teach and to be taught at all times. That's the maxim I try to bring to my classes. So it's OK not to know all the answers, learning is fun, and ultimately my goal is to make everyone comfortable with the sometimes uncomfortable and incredible process of acquiring a second language.

Rafael Machado
I have always been interested in learning how to express myself clearly in both English and Portuguese which is something my parents instilled in me from a very young age.  As a child I was surrounded by English speakers and that catapulted my own learning experience to unthinkable heights.
After high school I was fortunate enough to land a volunteer PR position in the states where I worked for two years and I would finally decide to go to college there as well. I consider myself very lucky for all the opportunities I have had thus far and coming back to Brazil I wanted to share everything I had learned and help people here breakthrough their own mental barriers to become better speakers themselves. I harbor an unquenchable thirst for learning and being a Teacher is the epitome of that feeling.

Ralph
I gained most of my experience from teaching (and learning) in various English schools here in Curitiba. I'm 35 and married to Renata, with whom I have a precious little girl named Emanoella. I'm also really into music and design! I love watching movies at home with my wife. Oh, and did I mention I love coffee?

Rudi
People love to say you can´t become proficient in English without living in an English speaking country. Well, I am here to prove them wrong. In 2013 I took a 28-day long solo trip through Eastern Canada, but I have never lived abroad. Nevertheless, I have been awarded with the highest level – C2 – in the Cambridge Placement Test – CEPT twice.
My first contact with English, just like most Brazilian kids, was in elementary school, when I was 10. I always loved the language, though, and decided to take an English course at the beginning of 2009. A year and a half later I started teaching at the same school.
As an English teacher I have worked for a few different schools so far, and ultimately, each and every one of them taught me something singular, unique, something that makes me the teacher I am today. I have learned a lot from all these experiences and all the great people I have crossed paths with, and am here to help YOU achieve your goals in English.

Sabina
Meu nome é Sabina, minha formação é em Direito mas ensinar inglês é o meu chamado. Meu contato com inglês começou na infância e o amor aumentou quando morei em Santa Barbara, na Califórnia.
Depois morei em Newcastle na Austrália e em seguida em Houston e Austin, no Texas… estudando e me especializando cada vez mais… ao todo foram nove anos de vivência no exterior. Minhas aulas são dinâmicas e fazer com que meu aluno aprenda a gostar do inglês e observar sua evolução é minha grande alegria!

Sarah Cardaun
Learning English is learning how to communicate with the world. Mastering it opens up many opportunities and can take us places we had not even heard of before. Therefore, as English teachers we play a significant role, and that is to help our students acquire one of the most important skills one can possess today.
For me, it is a great pleasure to work with each individual student, to guide them in establishing effective learning routines, to keep up the motivation in the long term, and to ensure they never settle for less when it comes to proficiency in English!

Thalita Thomé
Estudar e aprender sempre foram mais do que responsabilidades, mas paixões que guiaram toda a minha trajetória, ensinar é a consequência agradável dessa junção.
Morei nos Estados Unidos quando tinha apenas 15 anos e ser exposta a uma realidade completamente diferente da minha tão nova modificou a forma como eu vi e vejo o mundo atualmente.
Minhas aulas não são apenas sobre inglês, são sobre cultura, adaptabilidade, superação de dificuldades, convivência com as diferenças e sobre como tudo isso forma a realidade globalizada que vivemos hoje, tudo isso num ambiente descontraído, com uma metodologia dinâmica e personalizada.

Troy Piper
I have been working with the English Camp Immersion Course and Abel since 2010. In looking for new ways to help business people find direction and drive on their road to learning a new language, I've been helping different businessmen and corporations address their haunting English language questions and issues for the better part of 27 years.
Yuri Alexander Rasera
When I was just 6 years old, my mother and I moved to England. It had always been her dream living there and when my grandmother passed, she felt the need to fulfill this dream. It took me some time to adapt, but after a few months I was already getting used to the language and British lifestyle. By the time my mother realised I was only speaking in English, it was too late; I had forgotten Portuguese almost completely.
I started writing and having school classes only in English, which made it my first language. We lived there for 3 years and it was more than enough to make me forget Portuguese and consequently, I had to learn Portuguese again. It was rough, but it made me realise my passion for languages and communication and after I taught my first class, everything felt right.
O que dizem sobre nossa equipe
Iniciamos a parceria com a The Camp a mais de um ano, o principal motivo de a selecionarmos como parceira foi devido à flexibilidade, permitindo ajustar o método de ensino e a forma com que acompanhamos o desempenho de cada aluno de acordo com a nossa necessidade. Nossos profissionais também recebem um feedback personalizado o que acelera o aprendizado respeitando a individualidade de cada um. A didática e engajamento dos professores assim como o comprometimento da direção são também um grande diferencial que nos fazem manter o vínculo com a The Camp. A grande maioria dos profissionais que atuam na área Internacional da empresa possuem um nível de Inglês bom mas precisávamos ir além para melhorar a comunicação e estreitar nosso relacionamento com clientes nos Estados Unidos e Europa e a The Camp tem nos ajudado a atingir esta meta.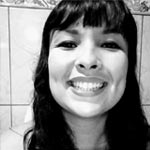 Fazer uma leitura, assistir a um vídeo e ter um diálogo em inglês há algum tempo deixaram de ser coisas distantes da minha realidade. A The Camp me proporcionou uma aproximação com a língua que eu nunca tive antes! São aulas dinâmicas e com um ambiente descontraído, onde você tem a liberdade de ser você mesmo, sem medo de errar ou de se expor. Nas aulas falamos sobre assuntos diversos e ainda temos a liberdade de propor temas que são de nosso interesse. Estes aspectos fazem com que as aulas sejam mais leves e a absorção seja maior.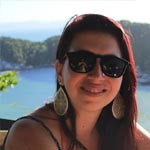 Fiz inglês por mais de 3 anos na The Camp, tudo que sei aprendi nessa escola. Não tenho palavras para agradecer toda paciência e dedicação dos professores. Sempre atenciosos e comprometidos com o meu sucesso. O mais importante é que sempre me senti mais do que uma simples aluna, me sentia como parte de uma grande família em busca do mesmo objetivo. Indico para todos que querem iniciar os estudos ou aperfeiçoar o conhecimento na língua inglesa. É uma empresa séria e comprometida com o sucesso de seus alunos.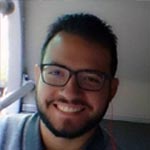 Fiz inglês por mais de 3 anos na The Camp, tudo que sei aprendi nessa escola. Não tenho palavras para agradecer toda paciência e dedicação dos professores. Sempre atenciosos e comprometidos com o meu sucesso. O mais importante é que sempre me senti mais do que uma simples aluna, me sentia como parte de uma grande família em busca do mesmo objetivo. Indico para todos que querem iniciar os estudos ou aperfeiçoar o conhecimento na língua inglesa. É uma empresa séria e comprometida com o sucesso de seus alunos.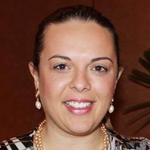 Estou gostando das aulas da The Camp. Em pouco tempo que o professor está com nossa turma, podemos considerar os seguintes pontos: se dedica as aulas, se preocupa em corrigir os detalhes de pronuncia, traz um ambiente alegre para as aulas, se mostra disposto, conhece as dificuldades de cada aluno e se concentra nestes pontos. Por fim, faz com que todos os alunos participem durante as aulas com leitura de textos ou conversação.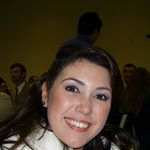 Estou muito satisfeita com as aulas e o método do meu professor. Acho que o aproveitamento das aulas é grande, pois o tempo todo a conversação é em inglês. Ele é muito atencioso quanto a pronúncia e montagem de frases e ideias. Procura manter a turma bem "entrosada" caminhando juntos. Tenta também um aprendizado de forma mais descontraída sem expandir ao exagero, deixando todos a vontade.
Fale conosco e Aprenda Inglês
Além de ter a melhor equipe de professores de inglês para sua empresa, seus funcionários ou até sua aula particular, nós também fazemos tradução de inglês para português. Vamos conversar!