Conheça a alma da The Camp - Nossa Equipe!
Conheça nossa equipe
Eles são a alma da THE CAMP

Abel Campos
Depois de morar por cerca de 5 anos nos Estados Unidos, voltei para o Brasil e descobri que nasci para ensinar. Sinto que tenho o dom do ensino. É incrível como conecto com as pessoas em sala de aula. A satisfação de transmitir aquilo que você aprendeu e ver as pessoas reproduzindo tudo isso ao longo do tempo realmente não tem preço. Desde o meu retorno, tenho ensinado principalmente o público adulto. Hoje sou professor de inglês há mais de 10 anos.
Posso afirmar que minhas aulas são dinâmicas, extrovertidas, cheias de cultura da vida americana e conhecimento do uso da língua. Aos 35 anos de idade, amo assistir filmes, passar tempo de qualidade com a família e amigos, fazer novas amizades e conhecer coisas novas. Estou sempre aprendendo algo novo e como sou professor de verdade e não só pelo título, estou sempre ensinando já que não existe melhor forma de aprender.

Cas De Groot
In order to fully participate in the world nowadays one needs to have knowledge of English. I think it's important that those who possess knowledge share it with the world. That's why I started teaching English back in my home country, the Netherlands. There I've taught people from all over the world: China, Mexico, Portugal, Germany, and the list continues.
This gives me a good grasp of the difficulties people face when learning a new language. I have an interest in both teaching and learning languages, only recently have I become advanced in Portuguese, and have studied a few other languages as well. I very much enjoy seeing my students progress and expand their skills in reading, writing, speaking and listening. I aim to give the classes a personal touch so learning the language is fun and productive.

Débora Furlan
I'm a Brazilian and Australian citizen and I have been speaking and studying English since I was nine years old. The experience of having lived in Australia is surely the main reason why I have so much love for learning about new cultures, people, how we relate and learn better.
As well as an English teacher I dedicate myself to urban planning, which has aided me in keeping constant contact with the English language. Using the English language professionally has come to show me how important it is to master a second language, which is something I put through to students. I have advanced knowledge of English, proven by various Cambridge University certifications (FCE, CAE, CPE) renowned worldwide. I´ve got a passion for sharing knowledge and a huge curiosity for learning, which means I'm constantly looking for ways to improve classes and to make your learning more interesting, natural and fun.

Henrique Mancini
Structures, sounds, formality levels, cohesion, discourse… There are simply no boundaries for my passion for the English language, in all of its little details and subtleties, from the smallest apostrophe to the entire articles!
It is with this excitement towards learning and teaching that I have worked as an English teacher for the past 7 years, having gone through many different experiences in Linguistics academic fields, and varied teaching jobs, it was at The Camp that I found both the freedom and the structure to perform my function at its fullest!
Making my priority to provide my students with dynamic classes focused on their needs and concerns, looking for a lighter and unconventional approach is what defines my work.
Lauren Nock
Being from Great Britain, I have spoken English my whole life. I always took it for granted that I could travel to different countries and use English to speak to the local people. As I began to travel more often, I realized just how important English is for communication. English allows us to travel the world and communicate with people from different cultural backgrounds bringing people closer together.
I moved to Brazil in 2015 and had the opportunity to fall in love with teaching English. I have worked at various language schools since I arrived over two years ago, which has helped me gain experience and become the confident and dynamic teacher I am today. I also know how challenging it can be to learn a new language as I am currently learning Portuguese. Due to my language learning experience, I understand the importance of motivating students and I aim to motivate my students by showing them just how exciting language learning can be.

Marili Milt
I take great pleasure in teaching English as I get to combine two of my passions – languages and communication. I enjoy meeting new people and hear their stories and the teaching style of The Camp allows me to get to know my students on a personal level through open interaction.
Megan Gabriele
Every language has a unique style and a specific way to explain our world and daily lives. English is no different. In today's world, it is becoming increasingly important to have proficiency in English not just in the business arena, but as a way to connect and communicate with the world at large.
As a native English speaker living in Brazil, I know how challenging and rewarding learning a new language can be. I believe the key to successful learning is to instill curiosity and make it fun, interesting and productive. I love English and I find great enjoyment in teaching it. I look forward to helping you become proficient!

Michel Pais
Phil Collins once said: "In teaching you will learn, and in learning you will teach", and you know what? Never have truer words been spoken. Teaching is a constant learning experience. It makes us realize how much more we can get and be. Being sure of this, my goal is to make students feel the same, to make them feel that they are able to learn and also that they are always the ones responsible for us, teachers, to want to be better. To teach is to exchange knowledge, it is to guide someone to walk his or her own path.
Teaching someone means this person counts on us to get closer to his or her goals. It is a greater responsibility than to simply teach the subject of the day. And to that, I say; "Bring it on!
Oliver Hautsch
Falling in love with a language must sound odd for most people, but when I was around four years old, my dad showed me some objects and told me their names in English at the breakfast table. My eyes shone! That first spark triggered my love and curiosity. And I never stopped looking to improve what I knew about the language.
However, it was only some years ago that I realized I loved languages, period. So my life goal became clear: learning as many languages as possible, both domestic and alien (yes, alien. You never know when you'll bump into other intelligent species 😁).

Rafaela
At a very early age I would mumble "words" and tell my parents it was English. Well…even though it wasn't even a language, I must have annoyed them to such an extent that when I turned nine years old they finally enrolled me at an English school. And that was when my passion for learning new languages and about cultures grew. Several years later, after living for some time in England, I felt ready to experience the English language from another perspective, which meant to help other people achieve their goals. Add to this the fact that I love meeting new people and learning their stories, I'm pretty sure I find myself exactly where I'm supposed to be: teaching.
Everyone has something to teach and to be taught at all times. That's the maxim I try to bring to my classes. So it's OK not to know all the answers, learning is fun, and ultimately my goal is to make everyone comfortable with the sometimes uncomfortable and incredible process of acquiring a second language.

Ralph
I gained most of my experience from teaching (and learning) in various English schools here in Curitiba. I'm 35 and married to Renata, with whom I have a precious little girl named Emanoella. I'm also really into music and design! I love watching movies at home with my wife. Oh, and did I mention I love coffee?

Rudi
People love to say you can´t become proficient in English without living in an English speaking country. Well, I am here to prove them wrong. In 2013 I took a 28-day long solo trip through Eastern Canada, but I have never lived abroad. Nevertheless, I have been awarded with the highest level – C2 – in the Cambridge Placement Test – CEPT twice.
My first contact with English, just like most Brazilian kids, was in elementary school, when I was 10. I always loved the language, though, and decided to take an English course at the beginning of 2009. A year and a half later I started teaching at the same school.
As an English teacher I have worked for a few different schools so far, and ultimately, each and every one of them taught me something singular, unique, something that makes me the teacher I am today. I have learned a lot from all these experiences and all the great people I have crossed paths with, and am here to help YOU achieve your goals in English.

Sabina
Meu nome é Sabina, minha formação é em Direito mas ensinar inglês é o meu chamado. Meu contato com inglês começou na infância e o amor aumentou quando morei em Santa Barbara, na Califórnia.
Depois morei em Newcastle na Austrália e em seguida em Houston e Austin, no Texas… estudando e me especializando cada vez mais… ao todo foram nove anos de vivência no exterior. Minhas aulas são dinâmicas e fazer com que meu aluno aprenda a gostar do inglês e observar sua evolução é minha grande alegria!

Sarah Cardaun
Learning English is learning how to communicate with the world. Mastering it opens up many opportunities and can take us places we had not even heard of before. Therefore, as English teachers we play a significant role, and that is to help our students acquire one of the most important skills one can possess today.
For me, it is a great pleasure to work with each individual student, to guide them in establishing effective learning routines, to keep up the motivation in the long term, and to ensure they never settle for less when it comes to proficiency in English!

Tarik
"You live and learn. At any rate, you live" – Douglas Adams
Learning is a liberating experience, it unlocks doors that leads you to more learning and more doors. After a while you start to wonder who locked them all in the first place, and why those doors are there anyways? It's right there when it hits you, you are not there to defeat the locked doors maze, you are there to enjoy the path, to live through the experience.
I've been going back and forth with English teaching for the past couple of years and it has always been great. I love teaching, learning new stuff from my students, hearing stories and even getting some advice. I truly believe that English is one the, if not the, greatest tool to enable people to discover the world. I'm here to help students tore these doors apart!

Thalita Thomé
Estudar e aprender sempre foram mais do que responsabilidades, mas paixões que guiaram toda a minha trajetória, ensinar é a consequência agradável dessa junção.
Morei nos Estados Unidos quando tinha apenas 15 anos e ser exposta a uma realidade completamente diferente da minha tão nova modificou a forma como eu vi e vejo o mundo atualmente. Minhas aulas não são apenas sobre inglês, são sobre cultura, adaptabilidade, superação de dificuldades, convivência com as diferenças e sobre como tudo isso forma a realidade globalizada que vivemos hoje, tudo isso num ambiente descontraído, com uma metodologia dinâmica e personalizada.

Troy Piper
I have been working with the English Camp Immersion Course and Abel since 2010. In looking for new ways to help business people find direction and drive on their road to learning a new language, I've been helping different businessmen and corporations address their haunting English language questions and issues for the better part of 27 years.
Yuri Alexander Rasera
When I was just 6 years old, my mother and I moved to England. It had always been her dream living there and when my grandmother passed, she felt the need to fulfill this dream. It took me some time to adapt, but after a few months I was already getting used to the language and British lifestyle. By the time my mother realised I was only speaking in English, it was too late; I had forgotten Portuguese almost completely.
I started writing and having school classes only in English, which made it my first language. We lived there for 3 years and it was more than enough to make me forget Portuguese and consequently, I had to learn Portuguese again. It was rough, but it made me realise my passion for languages and communication and after I taught my first class, everything felt right.
Iniciamos a parceria com a The Camp a mais de um ano, o principal motivo de a selecionarmos como parceira foi devido à flexibilidade, permitindo ajustar o método de ensino e a forma com que acompanhamos o desempenho de cada aluno de acordo com a nossa necessidade. Nossos profissionais também recebem um feedback personalizado o que acelera o aprendizado respeitando a individualidade de cada um. A didática e engajamento dos professores assim como o comprometimento da direção são também um grande diferencial que nos fazem manter o vínculo com a The Camp. A grande maioria dos profissionais que atuam na área Internacional da empresa possuem um nível de Inglês bom mas precisávamos ir além para melhorar a comunicação e estreitar nosso relacionamento com clientes nos Estados Unidos e Europa e a The Camp tem nos ajudado a atingir esta meta.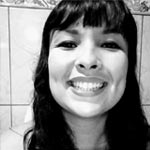 Fazer uma leitura, assistir a um vídeo e ter um diálogo em inglês há algum tempo deixaram de ser coisas distantes da minha realidade. A The Camp me proporcionou uma aproximação com a língua que eu nunca tive antes! São aulas dinâmicas e com um ambiente descontraído, onde você tem a liberdade de ser você mesmo, sem medo de errar ou de se expor. Nas aulas falamos sobre assuntos diversos e ainda temos a liberdade de propor temas que são de nosso interesse. Estes aspectos fazem com que as aulas sejam mais leves e a absorção seja maior.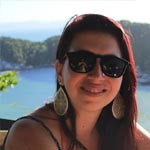 Fiz inglês por mais de 3 anos na The Camp, tudo que sei aprendi nessa escola. Não tenho palavras para agradecer toda paciência e dedicação dos professores. Sempre atenciosos e comprometidos com o meu sucesso. O mais importante é que sempre me senti mais do que uma simples aluna, me sentia como parte de uma grande família em busca do mesmo objetivo. Indico para todos que querem iniciar os estudos ou aperfeiçoar o conhecimento na língua inglesa. É uma empresa séria e comprometida com o sucesso de seus alunos.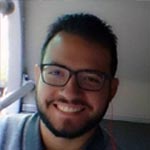 Fiz inglês por mais de 3 anos na The Camp, tudo que sei aprendi nessa escola. Não tenho palavras para agradecer toda paciência e dedicação dos professores. Sempre atenciosos e comprometidos com o meu sucesso. O mais importante é que sempre me senti mais do que uma simples aluna, me sentia como parte de uma grande família em busca do mesmo objetivo. Indico para todos que querem iniciar os estudos ou aperfeiçoar o conhecimento na língua inglesa. É uma empresa séria e comprometida com o sucesso de seus alunos.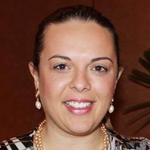 Estou gostando das aulas da The Camp. Em pouco tempo que o professor está com nossa turma, podemos considerar os seguintes pontos: se dedica as aulas, se preocupa em corrigir os detalhes de pronuncia, traz um ambiente alegre para as aulas, se mostra disposto, conhece as dificuldades de cada aluno e se concentra nestes pontos. Por fim, faz com que todos os alunos participem durante as aulas com leitura de textos ou conversação.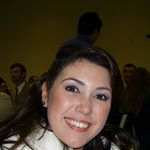 Estou muito satisfeita com as aulas e o método do meu professor. Acho que o aproveitamento das aulas é grande, pois o tempo todo a conversação é em inglês. Ele é muito atencioso quanto a pronúncia e montagem de frases e ideias. Procura manter a turma bem "entrosada" caminhando juntos. Tenta também um aprendizado de forma mais descontraída sem expandir ao exagero, deixando todos a vontade.